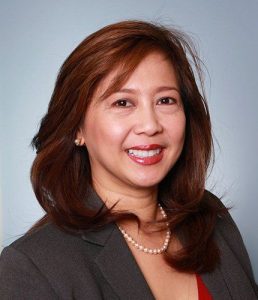 Dr. Ana Cariaga graduated from the University of the Philippines in 1986. Upon immigrating to the United States, she pursued advanced studies in cosmetic dentistry at the University of California as well as the use of dental implants and the Invisalign® system of orthodontic treatment.
Dr. Cariaga's dedication to helping her community maintain their health through consistent dental treatment and education is rewarded by the enthusiastic gratitude evident by numerous letters and online endorsements.
Her practice opened in the City of Industry area in 1993. She is a member of the San Gabriel Valley Dental Association, the California Dental Association and the American Dental Association®.
Aside from school screenings and dental health education, Dr. Cariaga is also involved in other charitable and philanthropic causes, such as toy drives for the Hope House and the McKinley Children's Center, and the Leukemia and Lymphoma Society. She was recognized by the DC Strategic Solutions for her support in the crusade to help servicemen and servicewomen, veterans, and their families.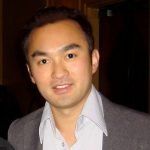 Ian Woo, DDS, MD
Board Certified Oral & Maxillofacial Surgeon
Dr. Ian Woo is a Board Certified oral and maxillofacial (relating to the jaw and face) surgeon with extensive training and expertise. He visits our office on a regular basis to provide the highest quality of surgical care to our patients who require this service.
Dr. Woo comes to us from Hong Kong, with a stay in Canada to complete his undergraduate and graduate education. In 2002, he graduated from the University of Southern California School of Dentistry as valedictorian. He continued his medical training at the University of Southern California School of Medicine. Next, he completed a general surgery internship at the Huntington Memorial Hospital in Pasadena and a full residency in oral and maxillofacial surgery at the University of Southern California.
He went on to serve in some of the busiest trauma centers in the country. His extensive experience and dedication to maintaining the highest oral and facial surgical skills possible provide Valley Dental patients with superb care when they require surgery.